Low Down Payment Loans
Jennifer Dolan
NMLS# 1155178
Denver, CO Loan Originator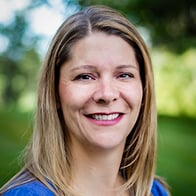 Jennifer Dolan
Go to Jennifer's Page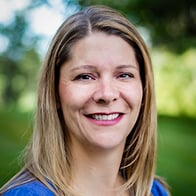 NMLS# 1155178
Licensed to originate: CO
Day of the Week
Hours
Mon

9:00 AM

-

5:00 PM

Tue

9:00 AM

-

5:00 PM

Wed

9:00 AM

-

5:00 PM

Thu

9:00 AM

-

5:00 PM

Fri

9:00 AM

-

5:00 PM

Sat
Closed
Sun
Closed
About Low Down Payment Loans
A down payment is arguably one of the biggest obstacles to buying a home. So much so that some people feel homeownership is out of reach for them. Part of the problem is that many people still believe that mortgages require a large down payment. The traditional down payment for a mortgage is 20%. If interested in a home with a purchase price of $200,000, some buyers think they'll need a minimum down payment of $40,000. The good news is that mortgage programs today are much more lenient with regard to upfront cash, so it's possible to get a mortgage loan with far less down.
Apply For a Low Down Payment Mortgage
How does a Low Down Payment Mortgage Work?
Little to No Down
Bond Program Options
Gift Down Payments
The amount you'll need out-of-pocket with a low down payment mortgage varies depending on the program. If you take advantage of a conventional loan, you can purchase a property with as little as 3% to 5% down. The minimum down payment with an FHA home loan is 3.5%. Use the mortgage calculator below to calculate your real-time rate scenario.
Low Down Payment Options in Denver, Colorado
Our loan experts are highly knowledgeable and can provide additional information on low down payment options. Give us a call today if you have any questions about minimum credit scores, down payment assistance programs and zero down payment options. We can help you find a home loan that's right for your situation.
Talk to a Low Down Mortgage Expert
Frequently Asked Questions
Can first-time home buyers with bad credit and no down payment get a home?
It may be possible, but it will depend on available bond programs in your area and your credit and financial circumstances. Contact one of our loan officers to discuss your specific circumstances.
Can I buy a house with no down payment?
Depending on your income, you might qualify for a state or local bond program that allows for down payment assistance in the form of grants or subordinate financing. Wondering what you could qualify for? Reach out to one of our loan experts for more information.
What kind of credit score do you need to buy a house?
A credit score is an important part of your mortgage process, and a score of at least 580 is typically required to buy a home. However, there are certain cases where a lower score is applicable, it just depends on your individual circumstances. It's also important to keep in mind that more - and better - loan options and interest rates are available as your credit score increases.